START WORLD'S FIRST DONE-FOR-YOU VIDEO PROPOSAL BUSINESS AND START CHARGING $500-$1000 PER CLIENT
DFY

Business Website

All Website Pages

Created With Content

Add Business

Clients Testimonial

100

Done For You Scripts

Add

Featured Samples

of Business Services Offered

Custom

PayPal Checkout

Integration

TODAY ONLY:

DFY Lead Magnets
…it's something that EVERYONE else is doing too. 
So much competition right?
What if you stumbled upon something that was proven, and that many businesses need right now and you could sell it to them for whatever price you want, since very few people are selling it… 
Video Proposal services is now a proven strategy that is growing faster each month even after the shut-downs have ended. 
People are looking for a personal connection, but let's be honest, no one is asking for another Zoom meeting.
Privately hosted videos are better than being interrupted by YouTube Ads.
One, clear, organized document with everything your client wants to share is much better.
Bringing a new, proven business method like video proposals to your clients will definitely get you that all important first meeting with your prospect. You can guarantee your landing them as a client with the right business tools in your toolbox. These tools will prove to your prospects that you are a true professional and someone trustworthy and easy to work with. Then you will constantly land those high-paying clients.
The best is that our Secure E-Signature Technology makes sure your clients get paid.
With This Essential Upgrade to VidProposals 2.0, You're Getting…
BEAUTIFUL DFY BUSINESS WEBSITE SETUP FOR YOU $697 Value
Get a fully branded business website to help sell your services set up 100% for you. We will customize this with your logo and branding allowing you to appear like a true professional. An authority business that any client can feel safe buying from.
CUSTOM PAYPAL CHECKOUT INTEGRATION $497 Value
Make it easy for clients to want to do business with you by having the ability to sell your services from your website. You'll get a custom eCommerce checkout integration to allow clients to buy over and over without any invoicing or negotiating with you. Set specific prices for any service you offer and showcase it on your site.
ADD FEATURED SAMPLES OF AGENCY SERVICES 
Showcase the videos and proposals you've made using VidProposals 2.0 so clients know exactly what they're getting and how much money your services can unlock for their businesses. Add examples of creatives, templates and more to attract and convert high-paying clients.
ADD BUSINESS CLIENT TESTIMONIALS$297 Value
Turn yourself into a trusted authority by showing client testimonials about you right on your site. The VidProposals 2.0 Business website makes it easy to drag/drop testimonials where you need them for high conversions.
Plus, for the rest of today, we're offering...
100 DFY LEAD MAGNETS TO LAND BUSINESS CLIENTS $197 Value
Give away these free reports and lead magnets to your potential clients to build trust and land them as full-time clients
Go ahead now, and secure your special access to VidProposals 2.0 Business now. Press the "Buy Now" button and we'll see you in the VIP members area of VidProposals 2.0 Business.
Last 100 31 Copies Left & Selling Fast! Act Now OR Miss This Forever!
ONLY TODAY: DFY Lead Magnets 

ONLY TODAY: 100 DFY Scripts

DFY Business Website

Custom PayPal Checkout Integration

All Website Pages Created with Content

Add Featured Samples of Business Services Offered

Add Business Clients Testimonial
DFY PROPOSAL SCRIPTS

Video Script Template

Domain Alarm
Last 100 31 Copies Left & Selling Fast!
YOU ALSO GET ACCESS TO ALL THESE APPS TODAY:
Create compelling marketing videos with ease! Earning sales and generating leads can now be done really fast with our Do-it-for-You Video Script. Your videos engage your viewers and compel them to take action!
Is Your Website Working Properly? Use Domain Alarm And Know Instantly When Your Website Is Down! Domain Alarm sits in your system tray and immediately lets you know if your site(s) are not working properly.
Try VidProposals 2.0 Business Completely Risk-Free
We are backing VidProposals 2.0 Business as the most user-friendly webinar platform because we have used it ourselves and have seen the results.
But we want to be 100% fair with you. So, we are going to ask you to ONLY give VidProposals 2.0 Business a try for 14 days. Create a few proposals, offer to create a proposal for a client, and make some profits.
And if at any time during this period, you feel that VidProposals 2.0 Business doesn't meet your expectations somehow…
… just drop us a message at the Support Desk and get your full refund processed instantly.
P.S. And yes, you get to keep all the money you would have made this far.
Step 2: Customize Your VidProposals 2.0  Step 3: Access VidProposals 2.0
Every effort has been made to accurately represent our product and it's potential. Any claims made of actual earnings or examples of actual results can be verified upon request. The testimonials and examples used are exceptional results, and don't apply to the average purchaser. They are not intended to represent or guarantee that anyone will achieve the same or similar results. Each individual's success depends on his or her background, dedication, desire and motivation. As with any business endeavor, there is an inherent risk of loss of capital and there is no guarantee that you will earn any money.
By making a purchase on this website, you agree to abide by all our policies and will not be misusing our product(s) for any wrongful purposes.
Succeeding in the business world now takes something organized and fresh. It takes something that creates clarity, not confusion. VidProposals 2.0 offers all of that and more.
And right now, no one is offering these types of services.
Using the VidProposals 2.0 Business kit, you can set up your brand new, one and only video proposal services business in minutes…
…and begin selling your video proposal services to local and online businesses so they can grow their business in whatever niche they are in, and you can charge them hundreds of dollars for doing that and they will happily pay you for it.
Millions of people have moved their businesses online or just prefer to still not meet in person. The online business world continues to grow and grow. 
Isn't it time you tapped into this growing audience?
The VidProposal Business upgrade helps you cut out the technical mumbo-jumbo and makes it significantly easier for you to turn leads into clients and give them what they need to succeed.
Today, hundreds if not thousands of businesses are going to need a signed contract to move their business forward. 
With the VidProposal 2.0 Business upgrade you can help them do that safely, securely and most importantly: successfully.
Your clients can be that next business that earns thousands each month (or week!) because you invested in the VidProposal 2.0 Business upgrade. 
You see, VidProposals 2.0 , alone, is just an app to make it possible for you to create your business proposals and get you started on the road to success. 
We made that possible by including our Commercial License.
But if you want to jump to the front of the line, and really make money as soon as humanly possible, you'll still need a professional business website. 
Not to mention tons of DFY content and more to actually sell this as a service to your clients and also use it for yourself.
And that's exactly what the VidProposal Business upgrade gives you.
You have the skills to make your clients shine, with your top quality video proposals that make them look good. Which, in turn, makes you look good to them.
Of course to look the part, you need a professional website. It needs to be full of all the features that make it clear to your clients that you mean business. 
We are including all the pieces that will help you land those clients faster than trying to do it all on your own. As a result your business will grow faster than you thought possible.
With this indispensable business upgrade to VidProposals 2.0 you don't have to worry about how you will start. Because we give you everything you need to get a running start.
Most businesses want to get their contracts signed, safely and securely, but don't know how to get it done. They ask clients to print out contracts, sign them, scan them and email them back.
They really don't know how to accomplish this important task reliably.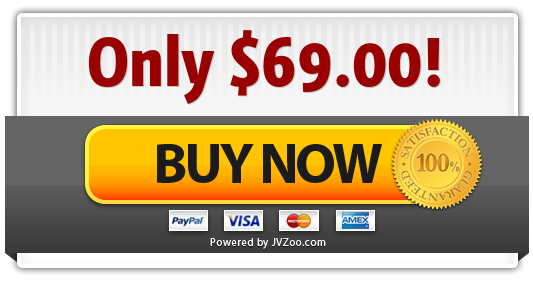 Ok so, you really don't wan't to miss this!
For this launch period we put together 100 Scripts just for you! 
You're not alone
We know the struggle is real:
Writing scripts for video proposals can be scary.
So we hired some of the top copywriters and put together 100 Done For You Scripts for your video proposals.
If you wanted to hire a copywriter to write these scripts you would easily pay $100-$500 per script, depending on your niche. (That's a minimum of $10,000 to get these on your own!)
They are included, at no additional charge, in VidProposals UNLIMITED.
Wondering what you should say in your video proposals? Maybe you feel that your English skills are weak? Maybe you just don't have the time to create scripts?
Here's What You Can Do With These DFY Scripts:
Use them as they are to get started earning NOW

Use a part (or two) of one to enhance your own scripts

Use them as a template. Change them to fit your particular niche and products

Use them as inspiration to write your own scripts from scratch

There's SO MUCH you can do with these 100 DFY Scripts