Be sure to watch the VidProposals 2.0 welcome message below to learn the powerful secret we have for you to skyrocket your success, with no limits!
Make Your Income Potential UNLIMITED
With VidProposals 2.0 Unlimited
Plus See How To Double Your Included Templates to 200!
Unlimited Proposals – Create ALL YOU WANT!
100 Additional Templates (200 total!)
Never have to say no to a client!
Includes both local and online templates to help you start in ANY niche
Grab and keep the attention of your clients
Newbie friendly, just add your info and BAM!
Go Truly UNLIMITED With VidProposals 2.0 Unlimited
Hey, it's Neil again, and on behalf of the entire VidProposals 2.0 Team and myself…I want to welcome you to VidProposals 2.0.
Putting together all the moving parts of a quality business proposal is a tedious process and can be a pain, especially if it's not done right. There are just too many moving parts to keep track of, and the chances of a tiny mistake causing huge issues are extremely high.
We created VidProposals 2.0 with this in mind.
The VidProposals 2.0 Team made it a point to make it completely fail-proof and legally compliant. 
You may not be aware, but before we brought VidProposals 2.0 to you, we ran several beta runs. Serving half-baked cookies is not the way we run things here.
The beta testing results came back and were simply amazing.
The beta users were pleased, particularly with the ability to use VidProposals 2.0 in ANY business. And for any of their clients – no matter what niche they were in. And the overall ease with which they could now deliver a top-quality, sure-to-win proposal - every time.
There was only one thing they wanted…MORE of it. They wanted to send MORE proposals and get MORE templates. And to do it without the hassle of learning new technical skills!
Our Commercial License grants you the privilege of selling video proposal services for top dollar. And it justifies this demand.
We pumped in an insane amount of extra money to upgrade our system and created:
Take Your Profits To UNLIMITED With…
Ok - this one is a no-brainer, and you ABSOLUTELY need it. Building and maintaining a business today truly requires no limits. If you just have VidProposals 2.0 Elite, you have the ability to create 30 proposals a month. 
That may seem like a lot, now. But when you use the VidProposals 2.0 to build your business, you will soon be faced with a tough decision. What to do when prospective client number 31 comes knocking at your door?
With VidProposals 2.0 UNLIMITED, you will have no limit on how big your business or agency can grow.
Our "No-Limits" Platform Ensures:
Never worry about missing the opportunity to land clients because you didn't grab the UNLIMITED offer at the best price.
Get significantly increased profitability by expanding your reach into places you never thought you could be. Reach that can be converted into attention and sales without having to worry about waiting for the next month to start. You can quickly generate a proposal for all those top tier clients you are acquiring.
Create UNLIMITED proposals for clients in markets you've never dreamed of since you can now "test the waters" with no risk.
When you are creating and sending UNLIMITED proposals, you are bound to make more profits.
Combine this with the VidProposals 2.0 Commercial License you just picked up as a special bonus. And that ability to create and send UNLIMITED proposals will result in a cash windfall for you as you send out an unlimited number of proposals to other businesses.
Imagine the kind of money you can make offering complete, professional video proposal to every prospect! An UNLIMITED number of prospects who will be ready to sign your profitable contracts.
But I don't want you to stop there…you see you're thinking too small...
I want to help you take your profits to a level where you can finally start living the kind of life you have always wanted to live…
…spending time with family and friends and doing the things that make you happy...on your schedule, when YOU want it.
What I'm offering you on this page is going to allow you to get MORE customers faster, and help you make UNLIMITED profits much faster...
VidProposal 2.0 Unlimited Helps You Sell MORE And Profit MORE
This Special Offer Is Available For Limited Time
By joining today you can pump up your VidProposals 2.0 to UNLIMITED & grab 100 additional professional templates at a way lower price. Plus you get our money back guarantee!
Try VidProposals 2.0 UNLIMITED Completely Risk-Free
We are backing VidProposals 2.0 UNLIMITED as the most user-friendly unlimited upgrade. This is because we have used it ourselves and have seen the results.
But we want to be 100% fair with you. So, we are going to ask you to ONLY give VidProposals 2.0 UNLIMITED a try for 14 days. Create a few proposals, and even make some profits.
And if at any time during this period, you feel that VidProposals 2.0 UNLIMITED doesn't meet your expectations somehow…
… just drop us a message at the Support Desk and get your full refund processed instantly.
P.S. And yes, you get to keep all the money you would have made thus far
FREQUENTLY ASKED QUESTIONS
UNLIMITED proposals, and UNLIMITED bandwidth would mean that you might need help. …and you'd want it quick,whenever you need it.
Well, we have hired and trained extra support staff that is completely dedicated to servicing you. That is the new VidProposals 2.0 UNLIMITED customers
Q. What am I getting with this?
A. VidProposals 2.0 UNLIMITED upgrades you to UNLIMITED proposals and gives you 100 additional professional templates (200 in total!)
Q. Is there a monthly fee?
A. VidProposals 2.0 UNLIMITED is currently being offered for no monthly fees only through this deal. You'll get full access to everything you see here today for either an annual fee or the one time fee as listed in the pricing table above.
Q. Is there a Money Back Guarantee Policy?
A. Yes! As you can see on this page, we have a 14-day money back guarantee. Just contact us and we'll refund your money instantly.
Q. Can I come back later and decide?
A. This is a one-time-offer so there is no guarantee it will be here later. Plus, we have to increase the price every few hours to be fair to those who got early access to VidProposals 2.0 UNLIMITED.
This Priority Support Service is there for you so that:
Every effort has been made to accurately represent our product and it's potential. Any claims made of actual earnings or examples of actual results can be verified upon request. The testimonials and examples used are exceptional results, and don't apply to the average purchaser. They are not intended to represent or guarantee that anyone will achieve the same or similar results. Each individual's success depends on his or her background, dedication, desire and motivation. As with any business endeavor, there is an inherent risk of loss of capital and there is no guarantee that you will earn any money. By making a purchase on this website, you agree to abide by all our policies and will not be misusing our product(s) for any wrongful purposes.
You don't have to wait long for your queries to get answered and your issues to get resolved.
You can move fast between different proposals and clients.
You can work with complete confidence knowing that a dedicated team is there to back you up no matter what you're dealing with.
100 MORE Templates (200 total!)
Create UNLIMITED PROPOSALS

Get 100 Additional Professional Templates 200 In Total!

Dedicated Support Team

BONUS 1:

3 Sales Video Presentation Templates

BONUS 2:

Virtual Sales Bot
VidProposals 2.0 UNLIMITED
gives you instant access to hundreds of fresh, attention grabbing video AND proposal templates.
All of them are in the HOTTEST niches, including:
Take A Look At Some Of The Professionally Created High-Converting Templates You Can Use IMMEDIATELY
When You Make Your VidProposals 2.0 UNLIMITED
This upgrade will give you the head start you need to fully experience all that VidProposals 2.0 can do for you. Plus it will put you MILES ahead of the VidProposals 2.0 users that don't pick it up.
This is THE perfect way to scale your income to levels you could never imagine before. Doing it faster than you thought possible.
Our professional designers and videographers created these templates especially for VidProposals 2.0 UNLIMITED. You will not find these anywhere else.
This will be the easiest money you are ever going to make.
And think about this - research, creating copy, scripting and shooting the video and designing each template costs about $500, even on a tight budget.  
Doing 100 more of these, and delivering them to you will cost us…$5,000 easily. Not to mention what it costs us to let you generate UNLIMITED proposals!
But we are happy to let these go at a fraction of the cost because we are so excited to have you in 
the VidProposals family.
And we know that go-getter, action takers like YOU would put all this to good use, and make good 
money - fast!
Creating A PERFECT Proposal Is Both An Art And A Science
Creating an effective proposal involves more than simply designing something that "looks cool".
To close the sale and get them to sign on the dotted line…your proposals need:
So in short – to nail all of this you need to be a…
Killer Content i.e. Killer headlines and subheadings followed by relative sections focussing on features, benefits, competitors etc that your offer includes. 
Quality Videos You don't want to claim to be a quality company and offer a video with poor overall quality.
The Perfect Flow If your proposal is 'jumpy', it will confuse your prospects and negatively impact your sales. Your proposal must have a smooth flow to it…literally walking your prospects through the proposal.
The Right Feel The color combinations, the font size, the font color and tens of other things combined create the 'urge to sign'.
Are you a 4-in-1 business owner with marketing, design, copywriting, and videography skills? 
As well as a lot of time on your hands?
I know I'm not, so I've built a team around me to create these templates for me, and if you want - for you as well!
Here's Why VidProposals 2.0 UNLIMITED Is The BEST Solution To Guarantee Your Success Online
NO NEED To Design From Scratch All of our templates are ready to use. Just choose, edit, send!
Easy To Edit & Customize Because our designers built these right inside VidProposals 2.0 there's no additional software to learn
Classy & Fresh Designs Every template is designed to help you close the deal. Professional and effective.
Save Time, Energy & Money The low price we are able to offer you is ONLY available during the launch period. Get started faster!
Work Smarter, Not Harder Using one of our templates is the easiest and fastest way to start earning. Be smart.
Jumpstart Your Creativity These templates can be used as is, or to help get your creative juices flowing. Take our work as an inspiration for your creativity.
BAM! New template!
No More Limits!
UNLIMITED Proposal Creation is a huge game changer.
Sell To EVERY Client!
No worries when you start to really succeed! You'll never run out of proposals you can create! NEVER!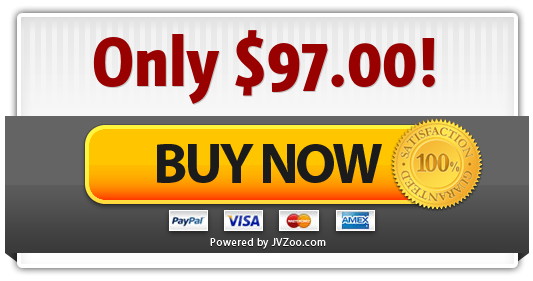 We Are Offering Two Exclusive Bonus ABSOLUTELY FREE When You Upgrade To VidProposals 2.0 UNLIMITED Today!
BONUS 1:
3 Sales Video Presentation Templates
Get 3 Done-For-You presentation templates that you can use for your business or for your clients. Each template comes with complete resell and whitelabel rights.
BONUS 2:
Virtual Sales Bot
Unleash An Army of Virtual Sales Agents & Immediately Skyrocket Conversions, Sales & Profits!