Do you want to rebrand VidProposals 2.0 as your own?
Get WHITELABEL Rights to VidProposals 2.0 And Put YOUR Branding On Our PREMIUM App!
Are You Ready? It's Time To Put YOUR Exclusive Branding on our VidProposals 2.0 App To MAX Out Your Profits! 
Upgrade to VidProposals 2.0 Agency Whitelabel Edition - Watch this Quick Video:
Just click the button below and our team will get right to work customizing your VidProposals 2.0 Agency Whitelabel upgrade.
Branding & Personalization:

Your business. You are in control with VidProposals 2.0 Agency Whitelabel.
Custom Sub-Domain:

show off your company branding right from the start with your URL.
Personalized Favicon:

Keep your branding right in front of your prospect with your logo at the top of the page.
Custom Logo On Proposal:

Your prospects will know they are in the right place when they see your branding.
Your Background Image:

Every proposal will have your custom image.
Personalize Video Thumbnails:

Every video will show your prospects EXACTLY what you want them to see before they hit play.
JUST ADDED - Sub-Accounts:

You Will be able to sell or give away 200 sub-accounts of VidProposals 2.0.
Our Exclusive VidProposals 2.0 Agency Whitelabel Features Allow You To Confidently Deliver Your Video Proposals WITHOUT Ever Exposing That You Use VidProposals 2.0.
With Our Simple Setup Process, You Will
86% Discount During Launch Period - Very Limited Agency Whitelabel Availability
The Rule of Seven makes it clear that you need to be in front of your prospect over and over again. If you want to significantly increase your chances of making that sale, you need to be seen seven times.
And you can do that with VidProposals 2.0 Agency Whitelabel.
VidProposals 2.0 Agency Whitelabel gives you the tools and visibility you need to make all those impressions. Our LeadGen app helps you build your client list every single day...and your custom branding and now sub-account access will grow your business like never before.
That's why we have decided to offer you this unique offer, you get to use the VidProposals 2.0 app as your own product, rebranding it and making it totally yours. 
We are doing this because we have seen the life-changing success that a quality product can make, time after time. And we want to give you that chance today.
On this page, you'll be able to unlock our very limited-time offer for our VidProposals 2.0 Agency Whitelabel upgrade. 
You'll be able to put your branding on our product and claim it as your own. And even sell access to it with our new sub-accounts.
And, in all honesty, we are pretty excited for the opportunity to see you succeed, just like we have succeeded.
Your leads, clients (and competition!) will have no idea that we are behind the epic video proposals business you will have created soon. 
And you don't have to tell them (we won't!) that's what's so great about VidProposals 2.0 Agency Whitelabel:we do all the hosting, maintaining, and delivering your content and you take all the credit---and all the profit too!
Choose your custom Sub-domain
Upload your business logo and favicon so that's exactly the brand your prospects will see
Combined with your other branding you will be able to deliver your video proposal business as a branded service, never letting anyone know the true power behind your success.
Easily build & grow your customers, sales & profits
Create & sell professional video proposal services
Powerful Customization & Re-Branding At Your Disposal
Personalize your VidProposals 2.0 & sell your services any price you like!
Replace Our Logo With Yours
Use Your Custom Sub-Domain
Re-Brand Every Landing Page
Insert Your Business Images & Thumbnails
Round-The-Clock Exclusive Team & Customer Support
Kick-Start Your Own Video Proposal Business Without Delay!
Name Your Price: Charge Recurring Monthly, Per Proposal Fees or A One-Time Fee
No Sharing of Profits & No Success Tax
VidProposals 2.0 Agency Whitelabel Gives You The Best Video Proposals App To Sell Your Services With
VidProposals 2.0 Agency Whitelabel establishes you as a brand across the internet
It lets you sell video proposal services to many local businesses, established brands and individuals across the globe
It puts the control where it belongs...in your hands!
Now you can sell professionally crafted video proposals within minutes to earn top dollar.
It's the perfect formula for long-term success.
It gives you the greatest opportunity to sell your services like never before
I hope you understand that we have no problem with you making full use of our success to create your own. 
Actually, we think it's gonna be pretty cool. We look forward to hearing your success stories you accomplished through our video proposals platform that we call VidProposals 2.0, but who knows what you'll call it. 
So, let's cut to the chase….
Exactly What Is It Going To Cost To Get VidProposals 2.0 Agency Whitelabel?
I'm sure you've seen it all before, whitelabel rights are NEVER cheap. But let's be honest, there's a good reason for that.
It's never easy to put your heart and energy into a project and then let somebody else put THEIR branding on it. Their logo. Their name.
The truth is that it's probably more profitable for us if your clients knew how you were able to deliver your top video proposals service to them.
Then they might go and purchase their own copy of VidProposals 2.0 and then do it THEMSELVES! Honestly, that's the main reason why MOST whitelabel upgrades cost $597, $897 and even $1997!!
You can get access to VidProposals 2.0 Agency Whitelabel for the RIDICULOUS, Discounted, One-Time Price You See Below!
In case you haven't noticed yet, it is an EXTREMELY Valuable Option to be able to put YOUR logo on someone else's platform and call it your own. And now to be able to sell access to it as if you created it!
However, we're here to offer you a VERY special, limited-time discount. We can see the market indicators and, yes, they are moving in the right direction, but we, humanity, are not out of the woods yet. 
All over the world people are still struggling and just starting to get their feet back under them, and we want to help get you moving forward again. 
So, we can promise you it's not going to be anywhere NEAR $1997, $997, or even $697!
Use YOUR sub-domain for YOUR VidProposals 2.0 App
Add YOUR logo To Your VidProposals 2.0 App
Impress clients with YOUR VidProposals 2.0 App
That's A Total Value Of Over $2,000...
And we could've easily charged THAT (or more) for you to be able to add your personal branding to a PREMIUM video proposal app as powerful as VidProposals 2.0. However, like we said earlier, we want to help our VidProposals 2.0 family bounce back. And to do it faster than their competition, AND, after all, it is our launch week.
So, we're going to give you a quite remarkable deal!
If you're Ready To Unlock Your Agency Whitelabel Deal For A MASSIVE Discount, Please See Below:
This Incredible Upgrade Gives You Agency WhiteLabel License
VidProposals 2.0 App

Exclusive Agency Whitelabel license
Rebranding Powers:

Custom logo
YOUR Clients:

Create & Sell To 200 Clients
Naming Powers:

Your own custom sub-domain
Customization Powers:

Make the site look the way you want it to
Management Powers:

Easily manage all your Accounts
Erasing Powers:

Disable or Even Delete Accounts in case of non-renewals / cancellations
Money-Making Powers:

Sell your software for a one-time or per proposal fee or charge a recurring monthly fee​
Rule The Roost Powers:

You are backed by our constant support
Tech Savvy Powers:

Serve happy clients across the globe with the latest tech in video proposals
X-Ray Vision Powers:

Experience complete transparency with no hidden charges

BONUS 1:

 FB Training on Finding Local Clients

BONUS 2:

DFY Thumbnails
HUGE 86% discount unlocked – Limited-Time ONLY!
And Of Course, This Offer Is 100% Risk Free To You
If at any point before the 14 days you feel that our VidProposals 2.0 Agency Whitelabel is not right for you just send us an email and you'll get a FULL Refund.
And, of course, just like our other upgrades, this offer is completely optional. You are not required to have this to use VidProposals 2.0. You can always use and deliver your video proposals with all of OUR branding.
However, if you prefer to BOOST your brand like never before, and be able to charge the PREMIUM prices you deserve, we highly recommend securing this special offer, today.
You may NEVER see it again
WITH GREAT POWER COMES GREAT RESPONSIBILITY YOUR RESPONSIBILITY IS TO UPGRADE NOW
If you don't have a product to sell online or even if you do - this is an amazing opportunity for you – it's PURE profits... and it's SUPER Easy!
You won't find another offer like this anywhere; VidProposals 2.0 Agency Whitelabel is unique... the first in our market tool to enable marketers to create video proposals for profit.
And we're giving you the unique opportunity to make a LOT of money for one small payment.
Q. What do I get with this? You get a license to whitelabel our VidProposals 2.0 app for your personal and/or business use. You can charge people a fee to have access to VidProposals 2.0 on your whitelabel account.
Q. Does this work for Mac and PC? Yes. VidProposals 2.0 Agency Whitelabel lets you access our cloud based server from anywhere at any time regardless of the OS or device. 
Q. When can I sell sub-accounts? Your 200 sub-accounts will be available by mid-May.
Q. How much can I charge? That's going to depend on how many additional features and options you give your clients, what the market will bear, and why you need to cover your costs. But honestly, the sky's the limit right now as the market expands and people want to get in earlier than later.
Q. What if I need help setting this up? Our support desk is top-notch and quite responsive, one of the best response rates in the industry. They know their stuff and if you've got a problem, they will get you fixed right up, quickly.
Q. Do I get free updates? Yes, we push automatic feedback-driven updates. So your experience continues to become better with each day, without any effort from your end.
Q. Do you offer any kind of guarantee? Yes, you can scroll up to see all the details, but basically if after trying out VidProposals 2.0 Agency Whitelabel you're not happy, in the first 14 days, we'll gladly send you a refund.
But, Nothing Great Lasts Forever
You can kickstart your successful business within minutes once you take the leap of faith today. Your tiny investment is also backed by our full refund policy, so there is no risk involved.
But, if you procrastinate and delay getting this VidProposals 2.0 Agency Whitelabel license, you will remain stuck in the rut of working endlessly for little to no profits.
The ball is in your court! Take this offer before it's too late.
Remember, if you want to have the ability to put YOUR branding on our VidProposals 2.0 app, simply hit the button below.
We look forward to seeing you in the member's area. - Neil Napier
Every effort has been made to accurately represent our product and it's potential. Any claims made of actual earnings or examples of actual results can be verified upon request. The testimonials and examples used are exceptional results, and don't apply to the average purchaser. They are not intended to represent or guarantee that anyone will achieve the same or similar results. Each individual's success depends on his or her background, dedication, desire and motivation. As with any business endeavor, there is an inherent risk of loss of capital and there is no guarantee that you will earn any money. By making a purchase on this website, you agree to abide by all our policies and will not be misusing our product(s) for any wrongful purposes.
Step 1: COMPLETED  Step 2: Customize Your VidProposals 2.0  Step 3: Access VidProposals 2.0
Generate Income By Selling Sub-Account Access
Offer a unique service in high demand
Exactly What Is It Going To Cost To Get VidProposals 2.0 Agency Whitelabel?
Once your clients see how well it converts they will keep coming back for more!
(and that means lots more for you!)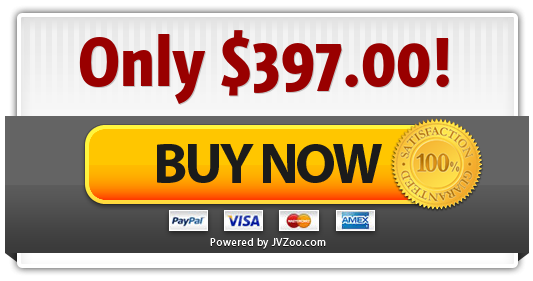 We Are Offering Two Exclusive Bonus ABSOLUTELY FREE When You Upgrade To VidProposals 2.0 Agency Today!
BONUS 1:
FB Training On Finding Local Clients
This exclusive Facebook training will teach how to find clients in any city with ease. You will be able to sell to thousands of business owners.
BONUS 2:
DFY Thumbnail
Create your own Thumbnails using DFY Thumbnails. This is super simple to use and lets you create Awe-Inspiring Thumbnails in seconds. With a super-simple interface and dozens of options, an Incredible Looking Thumbnail is just a few clicks away. http://beta.dfythumbnail.com